Paid for and Authorized by the Committee to Elect Greg York for Mayor       Cheryl Betten Treasurer        Authorized by Greg York.      Web Site Copyright 2015   Roy W. Denney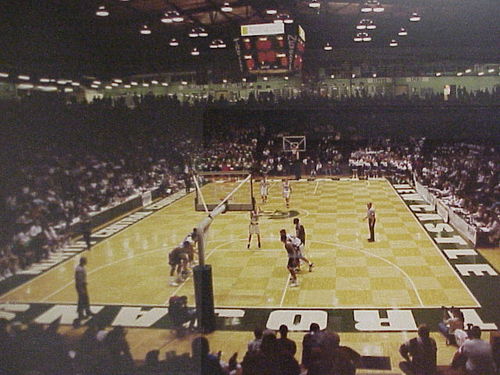 We Need Jobs!       Lets Work Together!         Help Us Help You!

Thank you for your support !

                                                Greg York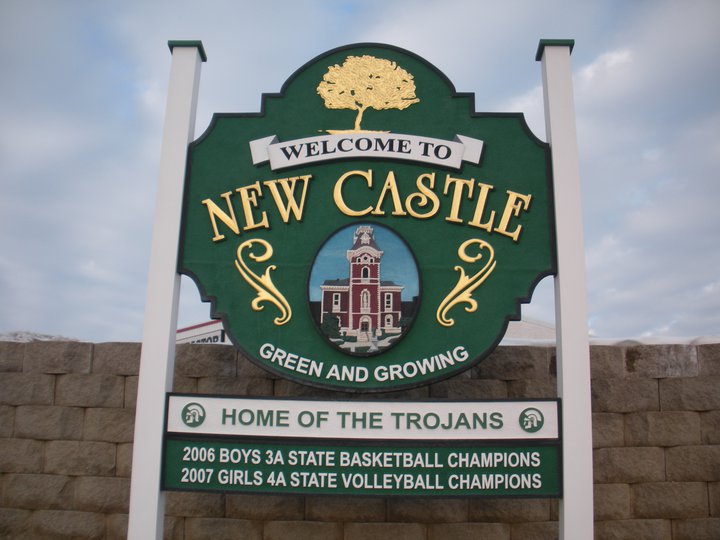 Lets Rebuild New Castle Together

     We will run a POSITIVE CAMPAIGN

Greg York  was born in New Castle and graduated from New Castle High School.  He is married, the father of two sons, and a grandfather.  Bitten by the entrepreneurial bug Greg worked from the ground up and is currently the owner/manager of a local vault company.  An avid sports enthusiast, he can frequently be seen at IU home games as well as local sporting events.  He is an active member of the Foursquare Gospel Church.  As Mayor, Greg has plans to fix what's broken, encourage dedicated employees, and build on the community's strengths which are countless.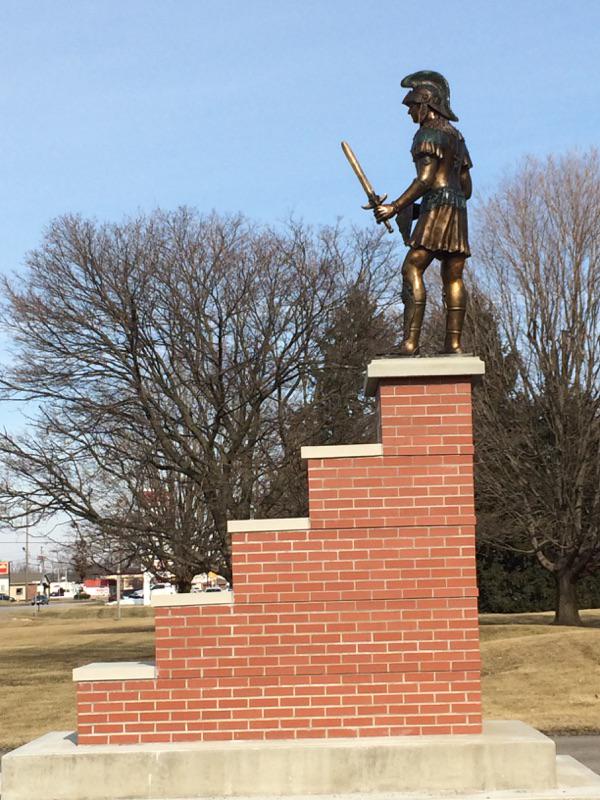 We are working on bringing Jobs to New Castle

GILLMAN Lumber & Hardware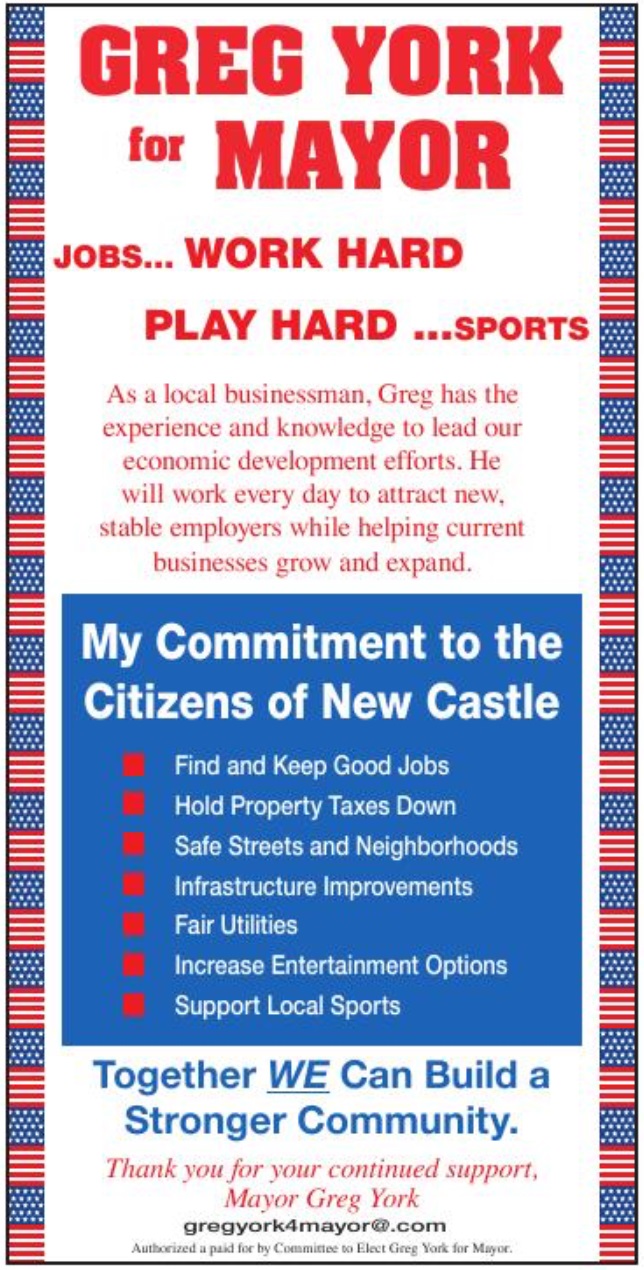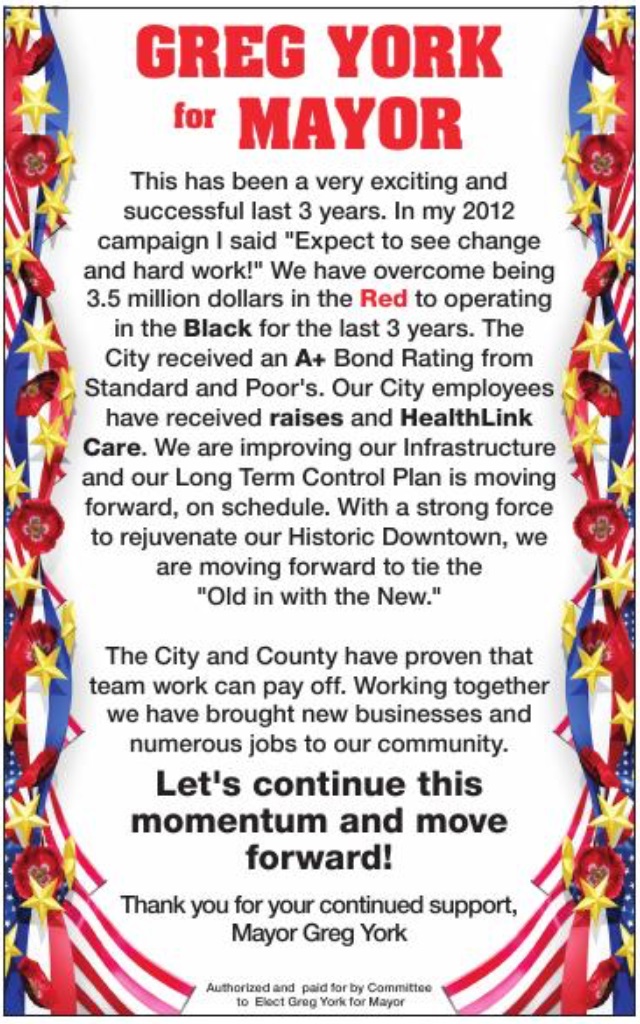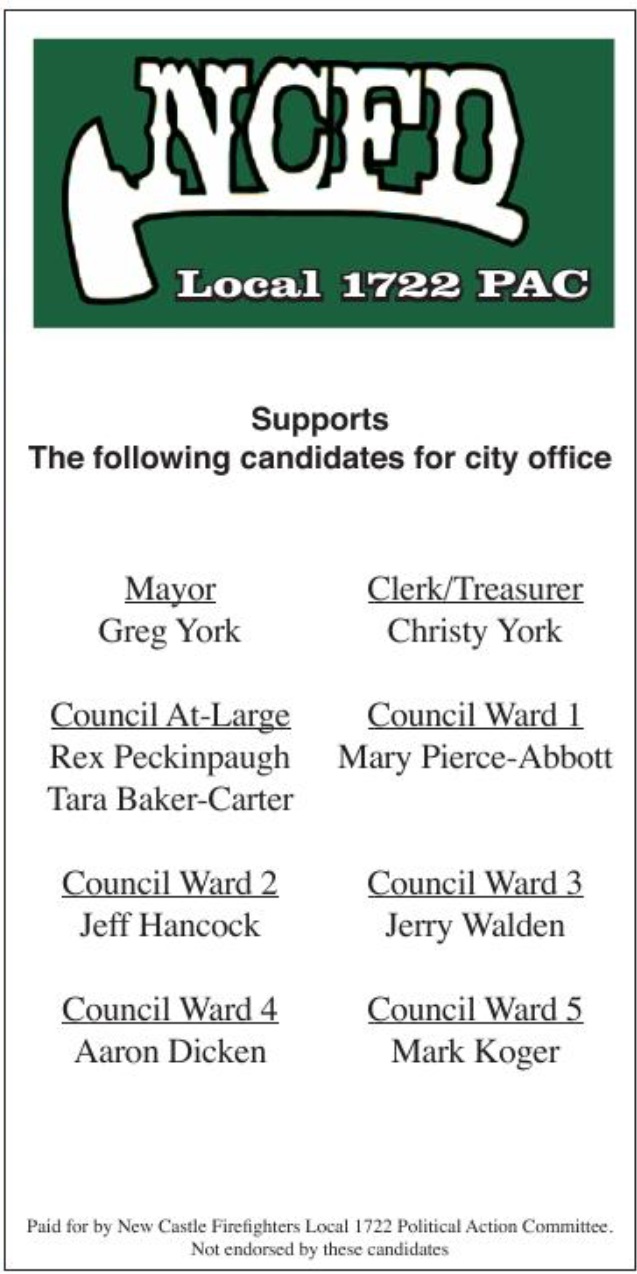 VOTE   Greg York for Mayor

VOTE   Greg York for Mayor